Far: ​DKJV-21 Visänga Off The Leash
Mor: Goldmoore`s She Belongs To Me "Sandy"
Sandy valpade den 22 februari och vi fick 7 valpar, 5 hanar och 2 tikar.
Enskilda foton på valparna vid 6,5 års ålder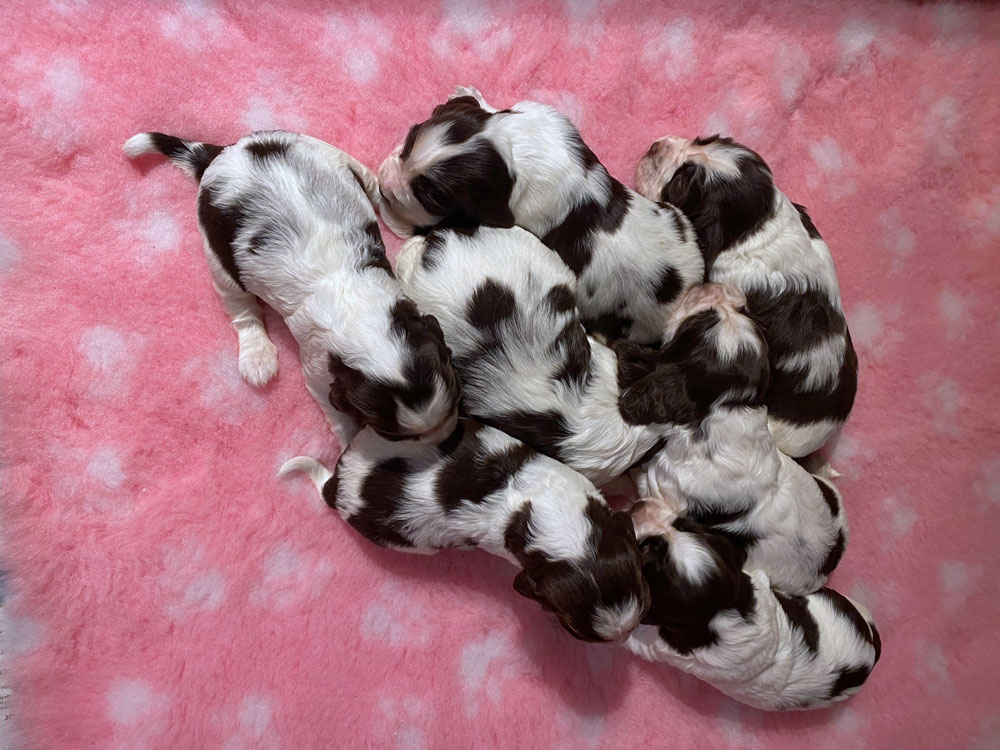 Valparna har blivit 3 veckor.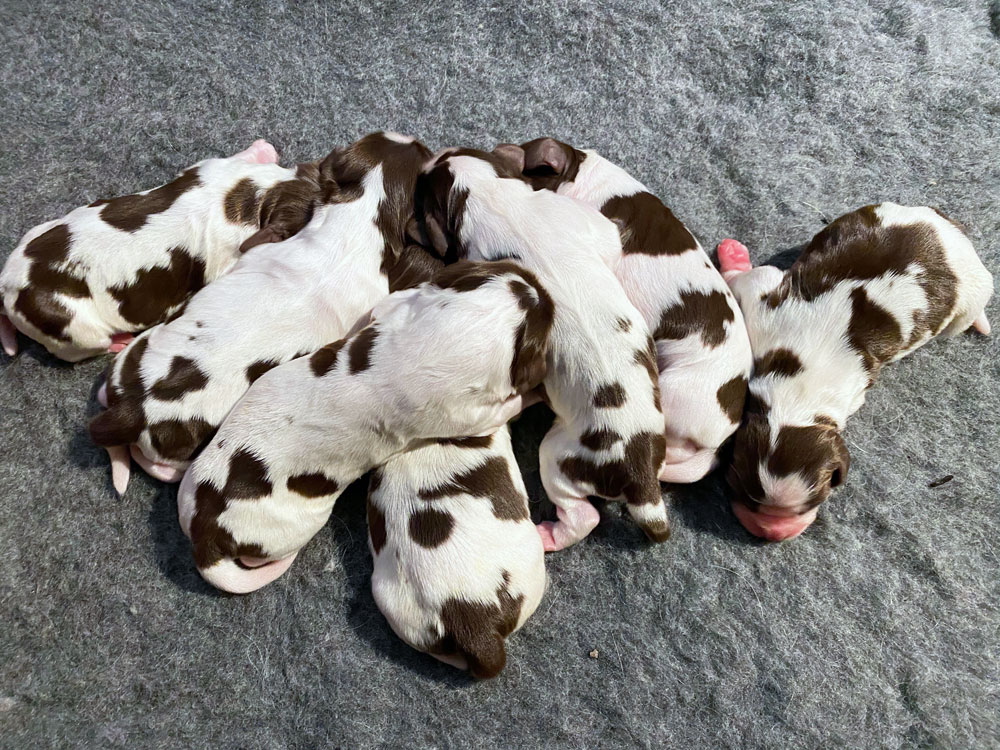 Valparna är 2 veckor och alla mår bra och växer.